Future History
So! It's been a couple months since the last update... Really, one would think, if you're in higher education and you're submerged in summer months, you'd be less busy... But no— I've just been... I think, a little less busy, and also a little slower. So in other words, it just evened out. Oh well!
On the bright side, that means I have some good news:
On the Two Finished Films
The Snowman and Put It Back have been sent off to a bunch of film festivals. And they've actually been selected for a few of them! Some of them involved virtual screenings, but some will be in person. I'm hoping to figure out a budget to visit one of them. Never been to a film festival before, actually, and now seems like better than ever to change that!
These films are unfortunately still kept in locked boxes, and will likely be for the rest of this year, if not a little longer. You could wait, or alternatively, you could perhaps visit one of these festivals:
Put It Back:
YOUKI — Wels, Austria
Lady Filmmakers Festival — Beverly Hills, CA, USA
The Snowman:
World Festival of Animated Film Varna — Varna, Bulgaria
Chaniartoon — Chania, Greece
And of course, I have other projects in the brewing. I think I've narrowed it down to... a couple options... I didn't get as far into preproduction as I had hoped, but I've got some ideas that I'm excited about exploring. We'll see how it goes!
The Construction Continues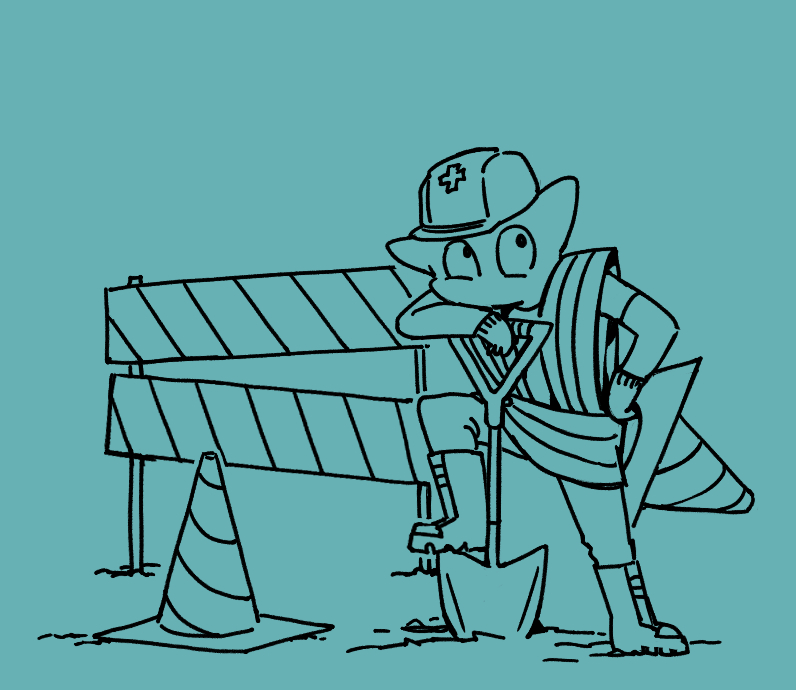 The long-overdue fifth update (from version 3.0.5 to 3.0.6) was to do something with Rigmawrole — a new page for my written thoughts... and, well, I did!
I think the most accurate description would be "casual journalling," at least for now. It'll be much like anything you read here in the site: me rambling about various topics. Like blogging. Yeah, a lot like blogging. (Is blogging even still in fashion? Not that I've ever been any good with trends...)
You can expect an update twice a month: the 1st of each month for a general update on what I'm doing (i.e., what I've been posting here) and then on the 15th of each month, for a random article about... a random topic. If you are interested in hearing me soapbox about a certain thing, please feel free to drop it into the contact page!
Anyway. So that's what is up and active now. It actually hasn't reached the full functionality I'd planned yet, but what's lacking is mostly back-end... so I've decided to reveal this today and then nibble on the remaining development for a few more days.
And with the start of the fall semester approaching like some... giant creature that makes the ground shake as they approach... I am going to take a coward's way out of giving an exact date for the next update. The next big functionality I'd like to add is the ability for you to make an account here, potentially leaving comments or signing up for newsletters, which are all very ambitious ideas that will take time to develop. But with Rigmawrole now active, I can say things like: you'll hear about it real soon!